Design & Development
Our expert team has done all the hard work and knowledge sharing to accomplish various levels of application development projects. We are experienced professionals to develop advanced systems with complex business logic dealing with large amounts of data and transactions. We are able to supply you with most desirable, innovative, trustworthy web application solution.
Read More
Database design and programming
Database integration
Data importing
Dynamic page creation
Developing web interface for data entry
Create custom site engine
Add features to or modify existing script
Content Writing
INDOGB INFORMATICS offers professional content writing services to attract visitors to your site.
If you are interested in getting a website developed but are too busy running your day-to-day business affairs to write the content yourself, let us do it for you at INDOGB.
Just give us the gist of what you want to say, the points you'd like to cover regarding your company or product and we'll present your website information in a clear, persuasive and interesting way.
Our content writing services include:
Banner Design
Web site content
Taking into views your content and business affairs our team of professionals is the best at understanding the crux of Internet marketing and applies their exquisite skills effectively in all walks of marketing strategies online , including a fabulous choice of banner design to suit your needs in the present economic crises.
Brochures, Fliers, Flash intros, Mailers, Ad banners, E-newsletters, Slogans
Custom/Dynamic Website Development Services
We can create a custom dynamic database driven website according to your requirements. Some of the custom applications we can develop for you are:
Job Portals
Ecommerce Websites
Real Estate Listings
Dating Sites
Photography Websites
Business Portals
Content Management Systems
Our customized dynamic website solutions are top of the line and we will have experienced programmers and developers working on your project. These solutions will have an admin panel where you can easily administer the site yourself and control the site. Unmatched
INDOGB INFORMATICS - Development Process for Building Dynamic Sites
On receipt of you enquiry we will proceed to prepare a proposal with all the scoping details, costing and terms. After the confirmation of order by the client, our development process would follow the following steps: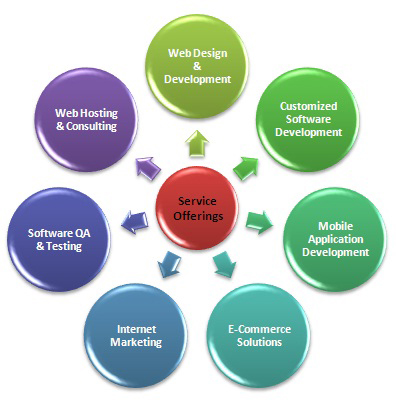 Preparation of project work break down schedule for client.
Web home page mock up design and hosting of 2 designs in our test server for client to give feed back/modification ideas/approval of final web design.
Design of inner page and hosting of inner page in our test server for client's approval
Phased uploading of the project to our test server with web control panel log in details for client to review the functions.
Uploading of final version to our test server for client to do final checking and general clearance of the project.
Final uploading of the project to client's server which is our unique platform
The cost for web design, application development and testing will depend upon the project scope that would be mutually agreed. We can undertake the application development of the site using any one of the development and hosting environments:
Database Server:

Application Environment:

Hosting Server/OS Platform: